---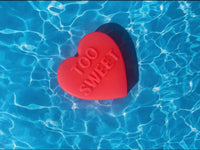 Aloe Vera Shampoo Bar
Aloe Vera shampoo bars are handmade with natural ingredients and organic oils. You no longer have to choose between healthy hair and a clean scalp. Our Aloe Vera shampoo bar is a 100% natural product that cleans and conditions at the same time. The formula will help to keep the scalp clean and healthy while using this shampoo bar will also improve the texture of the hair. It also allows for easy detangling. This has been achieved by combining several different plant oils, including Amla Oil and Ximenia Oil. 
Aloe Vera shampoo bars are ideal for daily use, traveling, and camping. They are perfect for people with long, thick, or curly hair. They are organic and vegan-friendly. They are free from chemicals and detergents. They are cruelty-free, palm oil-free, and plastic-free. They are biodegradable. They dissolve completely in water without any synthetic foam. They smell amazing!
Ingredients
Cocos Nucifera Oil, Elaeis Guineensis Oil, Carthamus Tinctorius Oil, Glycerin, Aloe Barbadensis Gel, Aqua/Water/Eau, Sodium Hydroxide, Sorbitol, Propylene Glycol, Sorbitan Oleate, Avena Sativa Protein Extract, Emblica Officinalis Fruit Extract, Ximenia Americana Seed Oil

Benefits
Aloe Vera: 
Its enzymes directly promote healthy hair growth. 

pH balancing 

Alleviate itchiness

Calms inflammation

Reduces dandruff

Conditions hair and scalp

Strengthens hair

Adds luster

Heal's scalps affected by Psoriasis & Seborrhea 

Easily penetrates hair & scalp 

Anti-fungal properties alleviate dandruff 

Helps hair retain water & moisture 
Amla Oil: 

Its rejuvenating vitamins, minerals, and antioxidants help promote hair growth

Reduces hair breakage at the roots and falls less 

Increases thickness 

Reduces hair loss

Strengthens hair and scalp 

Improves overall hair condition 

Delays the loss of pigment from hair slowing down the process of graying hair 

Treats and reduces dandruff 

Prevents and treats parasitic hair and scalp infections such as lice
Ximenia Oil: 

Conditions the scalp and nourishes the hair especially dry/damaged hair 

Anti-inflammatory properties 

Adds shine to dry and dull hair 

Enhances softness and moisture 

Protect layer over the hair 
Recommended use
Rub in between hands to create a lather, or directly on hair. Massage into hair and scalp. You can also comb through the hair gently using a wide-tooth comb or fingers to detangle hair. Rinse clean with warm to cold water. 
*Keep shampoo bar away from water when it is not in use*