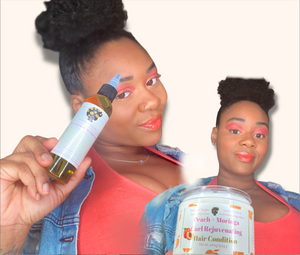 Our Mission
At Natural Napes Hair & Skin Care, we are committed to providing a natural and effective solution for minority individuals seeking hair and skin care products that are free from harmful ingredients. We have carefully formulated our products with natural plant-based ingredients that nourish the body, hair, and skin without exposing them to toxic chemicals.

We understand how important it is for people to find quality and affordable hair and skin care solutions that don't compromise their health. Our products are developed with high standards of safety, quality, affordability, and convenience in mind. Whether you're looking for shampoos, conditioners, oils or creams - we have something to meet your needs!

At Natural Napes Hair & Skin Care, we stand behind our mission of helping people find safe and healthy options when it comes to caring for their bodies. With us, you can feel confident that you're using a product line that won't compromise your wellbeing!