---
Why Use Our Hair & Body Butters During the Winter Months!
Posted by Stephanie Howard on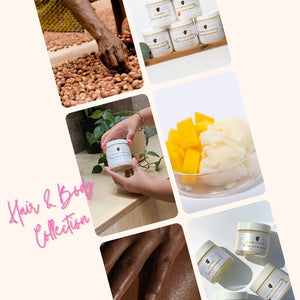 Winter can be a harsh season for our hair and skin, leaving them dry, brittle, and prone to damage. But, by incorporating our hair and body butter, you can combat the effects of winter weather and keep your hair and skin looking and feeling healthy. One of the key ingredients in our best selling hair and body butter is shea butter. Shea butter is rich in fatty acids and vitamins, making it an excellent moisturizer for both hair and skin. It helps to nourish, protect, and repair dry, damaged hair, while also helping to soothe and moisturize dry, itchy skin. Another great ingredient...